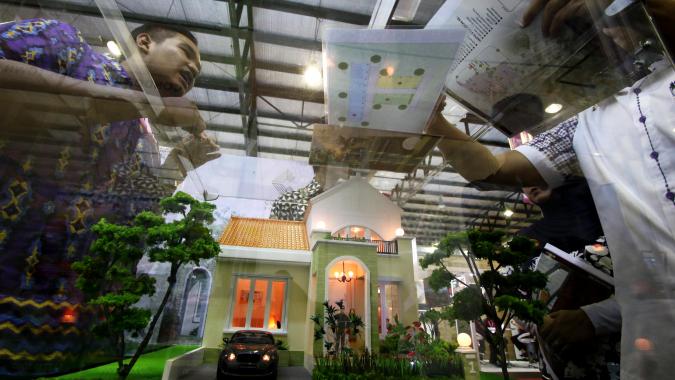 Bareksa.com - Dalam debat terakhir Pilkada DKI Jakarta, Djarot Saiful Hidayat sebagai calon wakil gubernur (cawagub) nomor urut 2 mempertanyakan program perumahan yang diusulkan pasangan calon nomor 3 Anies Baswedan-Sandiaga Uno.
Djarot menanyakan skema teknis agar masyarakat dapat memiliki rumah tanpa adanya uang muka atau down payment (DP). Djarot juga bertanya, apakah skema tersebut sesuai dengan peraturan Kementerian Pekerjaan Umum dan Perumahan Rakyat (PUPR).
Menanggapi hal tersebut, Anies menjelaskan, "Kami akan bekerja sama dengan perbankan bukan menyiapkan rumahnya. Misalnya Bank DKI, kredit rumah mereka (rakyat) bisa dapatkan tanpa bayar DP. Bagaimana? Dengan menabung selama 6 bulan secara konsisten," ujar Anies dalam debat di hotel Bidakara, Jumat 10 Februari 2017.
Selama ini, warga atau mereka yang hijrah ke Jakarta bermimpi untuk dapat memiliki rumah. "Pasalnya, persentase DP terhadap harga rumah seringkali tinggi," sebut Anies.
Lantas, Bagaimana Regulasi Bank Indonesia (BI) Terkait Kredit?
Bareksa mencoba menganalisis keadaan dimana Bank Indonesia selaku lembaga Independen telah mengeluarkan regulasi dengan nomor PBI No.18/16/PBI/2016 tentang Rasio Loan to Value untuk Kredit Properti, Rasio Financing to Value untuk Pembiayaan Properti, dan Uang Muka untuk Kredit atau Pembiayaan Kendaraan Bermotor yang mulai berlaku sejak 29 Agustus 2016 hingga saat ini. Berikut poin utamanya.
Penyesuaian rasio dan tiering LTV menjadi sebagaimana tabel berikut: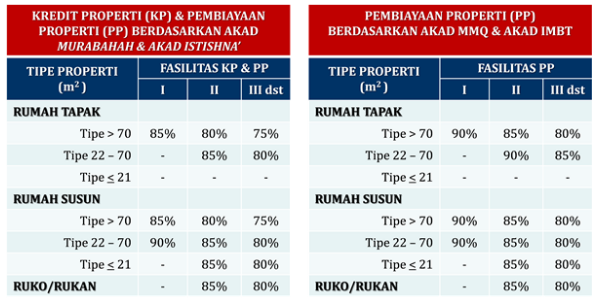 Sumber : Bank Indonesia
Loan to Value (LTV) merupakan rasio maksimal (batas atas) yang ditetapkan Bank Sentral dalam memberikan pinjaman kepada kreditur (pihak peminjam). Dengan kata lain, selisih dari LTV bisa disebut sebagai Down Payment (DP). Pada umumnya, regulasi yang membatasi pinjaman ini dikeluarkan guna mencegah adanya kredit macet yang tidak diinginkan. Dalam hal ini, apabila anda ingin membeli rumah susun tipe >70 maka maksimal pinjaman yang disetujui perbankan Indonesia sebesar 85 persen dari harga rumah, dan harus mempunyai DP sebesar 15 persen dan seterusnya.
2. Rasio kredit bermasalah (non-performing loan/NPL) secara bersih (net) dan kotor (bruto) kurang dari 5 persen (lima persen). Ini berlaku bagi bank yang akan memberi pinjaman kepada kreditur. NPL sebesar 5 persen dijadikan barometer oleh Bank Indonesia untuk mengukur sehat tidaknya suatu bank di Indonesia. Sehingga, semakin kecil rasio LTV yang diberikan maka semakin baik besar kemungkinan bank tersebut menghindari kredit gagal bayar. Atau dengan kata lain, semakin besar DP berpeluang akan menjauhkan bank-bank di Indonesia dari meningkatnya NPL.
3. Bagi Bank yang mempunyai NPL di atas 5 persen, maka rasio LTV maksimal sebagai berikut: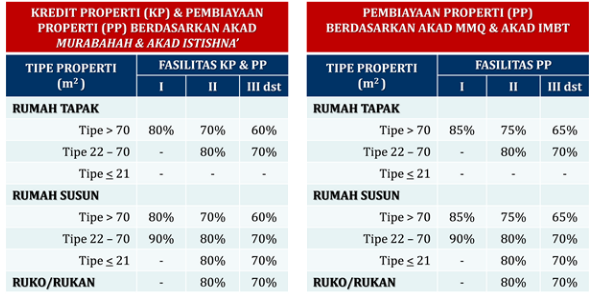 Sumber : Bank Indonesia
Peraturan itu menetapkan LTV untuk fasilitas pertama yang digunakan rumah tapak tipe 70 ke atas dan rumah susun untuk tipe 22 ke atas. Namun, peraturan tidak menentukan batas LTV untuk rumah tapak tipe 22-70 dan tipe 21, alias rumah sangat sederhana. Kredit untuk rusun tipe 21 juga tidak ditentukan batasannya. Oleh karena itu, tipe-tipe properti inilah yang bisa dijadikan celah untuk pembiayaan dengan DP 0%.
Untuk mewujudkan skema pembiayaan ini, Pemprov harus memastikan kesediaan properti sederhana tersebut. Bukan hanya dari sisi ukuran, tetapi juga dari sisi harga yang harus terjangkau, seperti yang ada dalam skema rumah atau apartemen bersubsidi. Dalam skema ini, bunga KPR fixed khusus program subsidi sebesar 5 persen per tahun.
Rumah atau apartemen bersubsidi diberikan kepada mereka yang memiliki penghasilan di bawah Rp4,5 juta per bulan. Maka dari itu, warga yang memiliki pendapatan sebesar upah minimum provinsi (UMP) -- yang besarnya Rp3,3 juta di Jakarta menurut PP 78 Tahun 2015 -- seharusnya bisa menikmati subsidi ini.
Lantas, dengan gaji sebesar UMP tersebut, berapa besaran harga rumah yang bisa dibeli oleh seorang warga Jakarta? Bank pasti akan menentukan profil kredit nasabah sebelum mengambil KPR dengan porsi angsuran maksimal 30 persen dari pendapatan per bulan. Berarti, dengan UMP Jakarta, seorang warga bisa mencicil sebesar maksimal Rp1 juta per bulan. Dengan cicilan sebesar itu, untuk jangka waktu 20 tahun, dan bunga KPR sebesar 5 persen, maka total kredit yang bisa diberikan oleh bank adalah sebesar Rp150 juta. Artinya, dengan DP 0%, harga propertinya pun harus sebesar Rp150 juta.
Permasalahannya adalah, apabila DP berhasil ditekan hingga 0% dan itu terealisasi dengan hitungan singkat di atas, apakah tipe dan harga properti tersebut tersedia di Jakarta?
Bila memang tidak tersedia, tentunya, hal ini menjadi PR lagi bagi Pemprov untuk membangun Rumah Susun Sederhana Milik Sendiri (Rusunami) atau rumah bersubsidi dengan harga Rp150 juta per unit. Dan pastinya, dibutuhkan lokasi yang masih tersedia dan dana yang tidak sedikit mengingat harga tanah di Jakarta sudah terus melangit. (hm)